Upcoming Events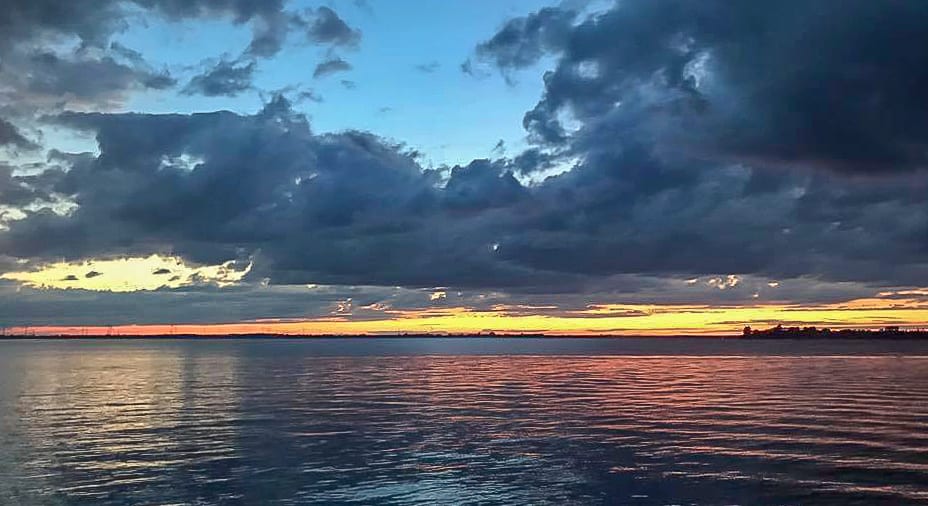 Upcoming Events
This is what's going on at/around Island Shadows…
CLOSING DAY IS END OF DAY COLUMBUS DAY! WINTER WELL! WE LOOK FORWARD TO SEEING YOU IN THE SPRING!
Flags are at half staff in memory of Mr. Ronald Gillenkirk – Lot 413.
NO STONE THROWING 

PLEASE, PLEASE, PLEASE. NO STONE THROWING! Especially at the waterfront. Kindly advise your Family and Friends! 
NEWLY UPDATED PARK RULES ARE BEING EMAILED TO RESIDENTS. PLEASE REVIEW, PRINT, AND POST FOR YOUR VISITORS.
BARKING! BARKING! BARKING! – The number One Complaint from residents is the Dog Barking! The second complaint is visitor dogs! Visitor Dogs are NOT ALLOWED. Advise your visitors before their arrival.
WATER HOOK UP PROCEDURE: PLEASE BE SURE TO TURN OFF YOUR WATER INLET VALVE PRIOR TO YOUR LEAVING FOR A COUPLE OF DAYS. YOUR HELP IS REQUESTED. 
Think Ahead about your winterization plans.
Got a great Summer photo from Island Shadows to post on the web site? If so, send it along to us. See the email address on the contact us page! lot 515 Book Nook – Take a book / Swap a Book / Bring a Book to share with others!
TOILET PLUG UPS – Please use Single Ply toilet paper to avoid Plug Ups.
Your Visitors Car – Please park one car per your lot. Be kind to you neighbor behind you. They want to see the river too! Please use the Visitors parking area.
CHILDREN – 10 years old and younger. MANDITORY LIFE VEST AT ALL TIMES! Please keep our children safe around the water!
RIVER GIRLS & GUYS OF ISLAND SHADOWS ON FACEBOOK:
We want to make sure everyone is aware of an Island Shadows Facebook page that allows friends to post and view posts from residents of Island Shadows.  The page is private and you will need to be invited to join.
If you are interested, please contact administrator, Gary Seidenfuss, (lot 514) gseidenfuss@twcny.rr.com
to request an invitation by email.  Please direct all questions to Gary.
Here is a Link for all to enjoy a look back at the day of the 40th Celebration!        https://link.shutterfly.com/RZjElbYKs8
Got an Idea or Suggestion for the recreation Committee? Want to join in the fun and help out? Send a note to: isrecreation@yahoo.com
DOG POLICY – Island Shadows is Dog Friendly. To the registered site owner's dog only. Dogs belonging to guests are not allowed. Please respect this rule and avoid creating an issue for you and your guests. "NO WALKING DOGS ON THE WATER FRONT GREEN OR HARBOR AREAS!" The Home Owner is responsible to advise guests "BEFORE" they arrive with their dog of this policy. Please do not expect management to look the other way or not ask your guest to leave the park for violation of this policy. Currently there are barking dogs at all hours of the day and night. Should an issue develop with your dog or allowing a guest's dog to stay in violation of this policy, your guest will be asked to leave the park. Further, you may also be asked to leave as well. We are asking PLEASE!  
ATTIRE AND I.S. LOGO – You now have the option to have the Island Shadows Logo put on almost anything. Check out the "Island Attire" Link on the main Menu or click here: Island Attire
PHOEBE STATUE IS DONATED TO THE CAPE VINCENT  DIVING CLUB – Located on the East End (Dive) Park in Cape Vincent.  She is in 20 feet of water about 150 yards off the point of barring 45 degrees NE. Enjoy the photos of her removal / New deep Water Home and then the new replacement at the park fountain. https://photos.google.com/share/AF1QipO8G61JtpUVdD_DMCuKgHYn1Kj5E4yWSEe4Z8xw9e7kv6btyn5dx6GpnMpMAEmW3A?key=blh3TUs4ODg3N3Jwbkhob2dfZ0NPYkUwTHhVc0xB
https://www.dropbox.com/s/49n8ox0qdwyw2st/GOPR0157.MP4?dl=0
https://www.dropbox.com/s/gn18i2j76amosep/GOPR0158.MP4?dl=0
HARBOR BOAT SLIPS
PLEASE SEE GIVO WITH REGARD TO A BOAT SLIP. ALL BOAT SLIPS ARE ASSIGNED. WHEN OPERATING IN THE HARBOR GO SLOW WITH NO WAKE PLEASE.
Local Events
Please click on the "Local Links" page for events not in the park!
FINGER DOCKS
BE ADVISED THERE IS CONSTRUCTION WORK BEING PERFORMED ON THE CENTER HARBOR ACCESS AND DOCK. USE THE END HARBOR ENTRANCES AND STAY CLEAR OF THE CONSTRUCTION AREA FOR SAFETY.
Please Add to your dock with care. We ask that you keep your dock looking respectable.
Outside service providers
Please advise your outside service providers to call management Before the start of any service or work.
Sinking Homes
Mobile Homes settle and sink over time. This causes sewer drain issues which are your responsibility as the home owner. Prevent sewer issues by having your home raised and re-leveled. Remember your sewer pipe must slope downward to the ground system pipe. Contact Givo or Gary for advise on who can get this done for you. Please check your sewer drain pipe.
Photos of your Catch
Please send the proof of the BIG FISH which of course is a photo to the contact us page on this web site. Hey, a photo give bragging rights!
WEB CAM
To view see link below for your PC or for Apple go to App Store, search logi circle2, then user name tmbeaton@hotmail.com, password Island2018 ENJOY ANYTIME!
RESTRICTED PET AREA
Please remember the NO PET AREA which is the water front Green, Harbor and Fishing Pier. Also, be kind, control and pickup after your pet.
Related Links
40th Anniversary Celebration Day Photos 2020
Nexus info on Canadian Border Service Agency